You've asked, I'm answering. Planning a wedding can be intimidating at times, if I might say so myself. Although I've never planned one on my own so I don't really know first hand. But I do know that it's 100% attainable and you've got this! Scouring the internet for answers to your wedding day needs, you've found questions to ask your wedding photographer… so I'm here to answer some for you!
Are you available for my wedding date?
Probably a no-brainer, but none the less.. it's here. I sure hope I'm available! But if I'm not, I wish you the best on your wedding planning journey, and I bid you farewell. Jk. I'll still help in whatever way I can even if I'm booked. But I really hope I'm not so I can get wit'ya and take your pic'cha.
Are you familiar with my wedding venue?
Literally the first thing I do when you tell me what wedding venue you picked is stalk them on social media. I'm not even kidding. I'm on their Instagram and on Google seeing what's up. You may not even be ready to book with me yet, but I'm already on it. There are literally hundreds of wedding venues, I'm sure you know this by now. I can promise you that even if I am not familiar with it yet, yo' girl is about to get familiar with it just for you!
Are you comfortable taking charge?
Yes. First off, I'm a mom. Secondly, you're talking to someone that was a senior medic at the clinic during my Army days. While I prefer to maintain a super laidback mentality and vibe with everyone at the wedding, I have zero problems letting someone know when they're getting in the way of me capturing your day. If a family member isn't cooperating they'll know it's time to be respectful.
How would you describe your style?
To keep it short and sweet, I believe in capturing weddings in a photojournalistic style while editing in a natural yet bold and colorful way. My favorite perfume happens to be "Live Colorfully" by Kate Spade after all.
Can you show me a wedding from start to finish?
Heck yea! You just let me know that you want to see more images and I'll send a gallery or two your way!
Can I give you a list of the shots I want?
Ehhhh… mostly a no. The only shot list I will ask of you is the family portraits or special items. This goes out about a month before your wedding date so I can prep your photography timeline. I personally feel that you should trust in my experience and artistic abilities to capture everything else in your day without you needing to give me a list of shots you want.
You've seen my portfolio. I assume you've skimmed through blog posts by now. If you're ready to hire me as your wedding photographer, I feel that you should already trust in me capturing your day the same. If there's something very particular, like an heirloom item or something that is extremely special to you or the family, I take note of that in our wedding timeline questionnaire. But a legit shot list… no. Just trust me. I gotchu.
What if you get sick or something happens and you aren't able to make it to my wedding?
If I were to become deathly ill and unable to capture your wedding day, I will ensure there's another skilled photographer to capture your day. This is of course worse case scenario. And know that I still want to see you to make up for it all. We go over this in more depth in the contract. I don't plan for this to ever happen at a single one of my weddings. I would rather have an assistant help me if I'm sick than not show up, but if it were to happen, I have you covered.
How many photographs will I receive?
On average I say 50-100 images per hour of coverage. This obviously varies based off of the amount of details and travel time in the day, but on an average that's what you can expect. You will have plenty of images!
My fiancé and I are really awkward for photos, will you be able to make us look good?
First off, stop it. Y'all are the cutest things and I will show you that this is the truth! It's the truth and I'm sticking to it!
My biggest focus is showcasing you and your fiancé the way you are naturally. But don't get me wrong, I'm all for tossing in some Vogue or GQ esque vibes when we have the time in the schedule to do so. To keep it short, y'all are going to look bomb. I can't wait for you and your family to see.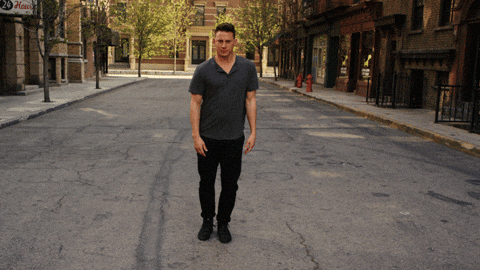 What do you love most about photographing weddings?
Honestly… they're just a blast. I love seeing the personal touches made to each wedding day. I love seeing the wide range of emotions. The fact that I can get down on the dance floor with all of my camera gear and all of your favorite people. I have to ask you, what's not to love? It's such a personal event, and I enjoy getting to be a part of it all and taking the photos that will freeze all of these memories.
That's all folks. I hope I answered some of your key questions. If I didn't, you can always shoot me a message!